IN STOCK - READY TO SHIP

FEATURES:
Supports action cameras including GoPro 10/9/8, DJI Action 2/DJI OSMO Action, and Insta360, mirrorless cameras and smartphones;
With PGYTECH's quick release pin which easily attaches and detaches your camera
It's 360° adjustable with a large thumbwheel that is easy to operate.
The suction cup is capable of angle adjustment through damping force.
It is compact and easy to fold | It is made from aluminum material, which is very durable.
THREE - ARM SUCTION MOUNT
Increased stability, greater flexibility.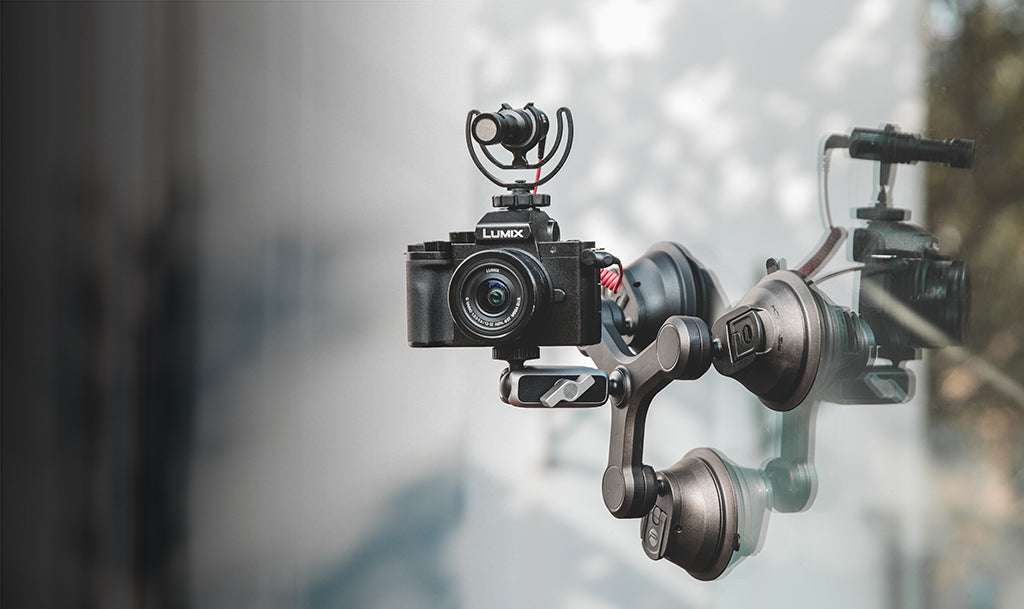 360° ADJUSTMENT
The adjustable ball head tilts and
rotates 360° to capture every angle.
The large thumbwheel is easy to mount.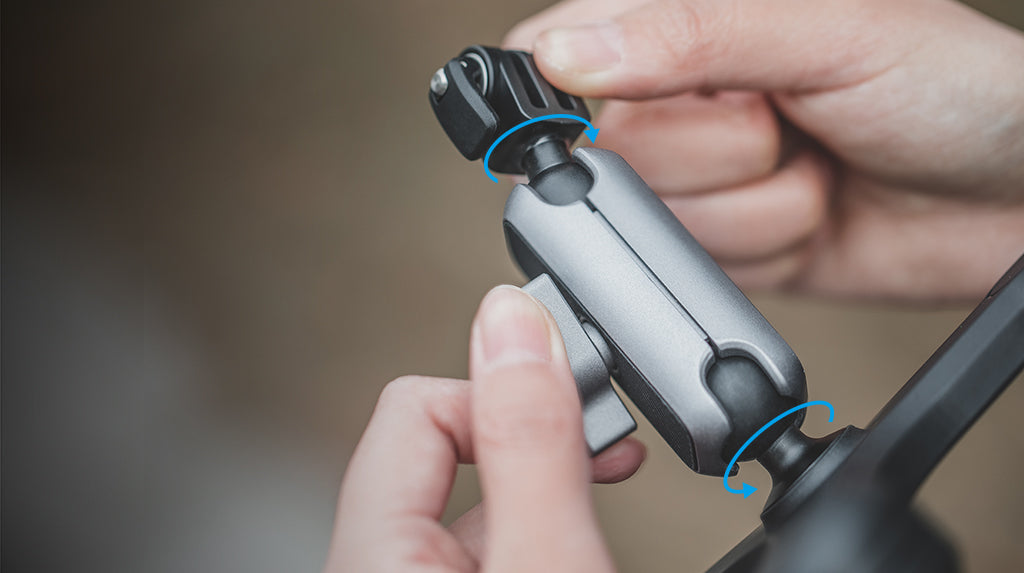 STRONGER ABSORPTION, MORE ADAPTABILITY
It's much more stable and absorbs much better compared to the Suction Cup Mount.
It's compatible with action cameras, smart phones, pocket cameras, mirrorless cameras, photography lights and microphones.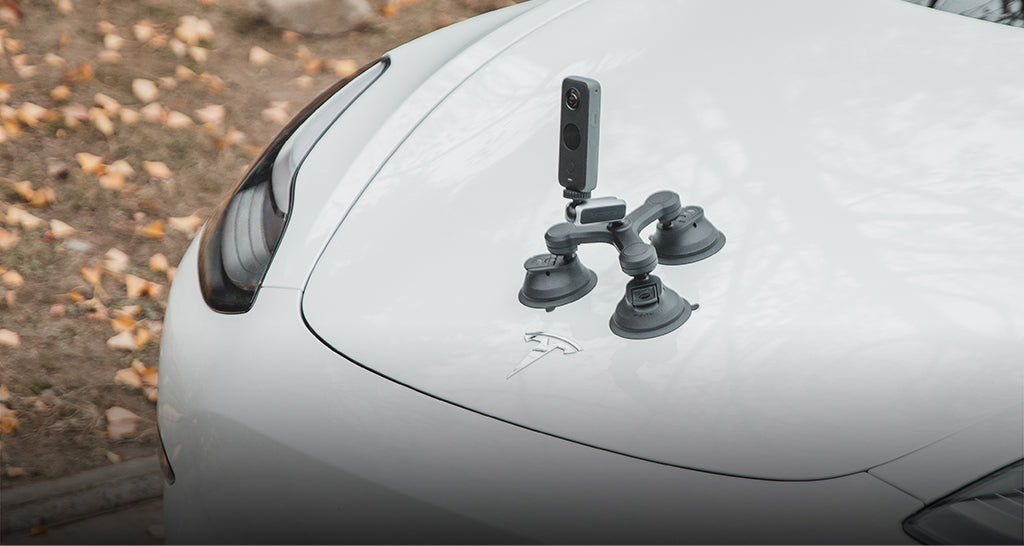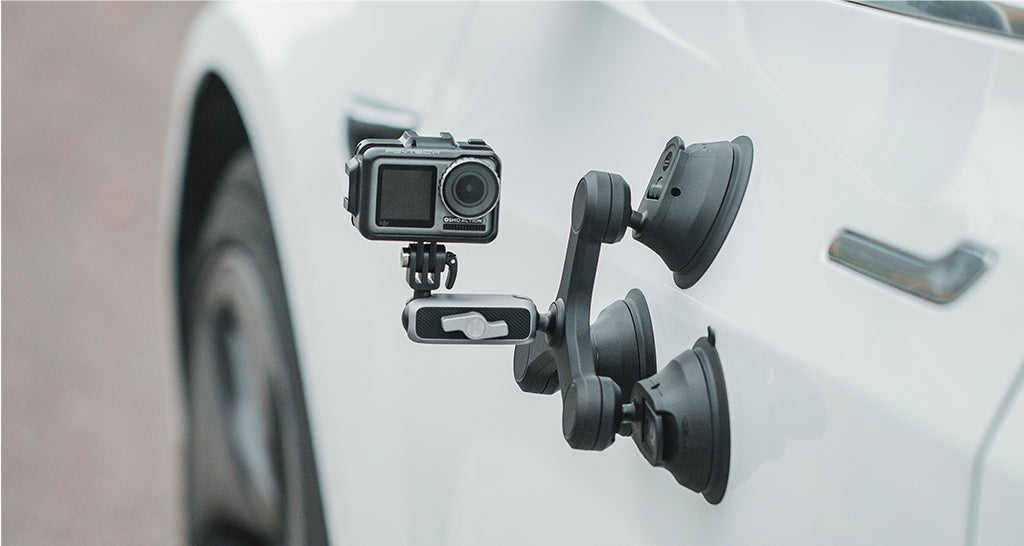 FOLDABLE DESIGN
MAKES IT COMPACT
AND PORTABLE
QUICK RELEASE PIN
The 3-prong mount contains PGYTECH's
quick release pin to easily attach and detach.
ALUMINUM ALLOY MATERIAL
The ball head connector is made from aluminum,
which makes it incredibly strong and virtually indestructible.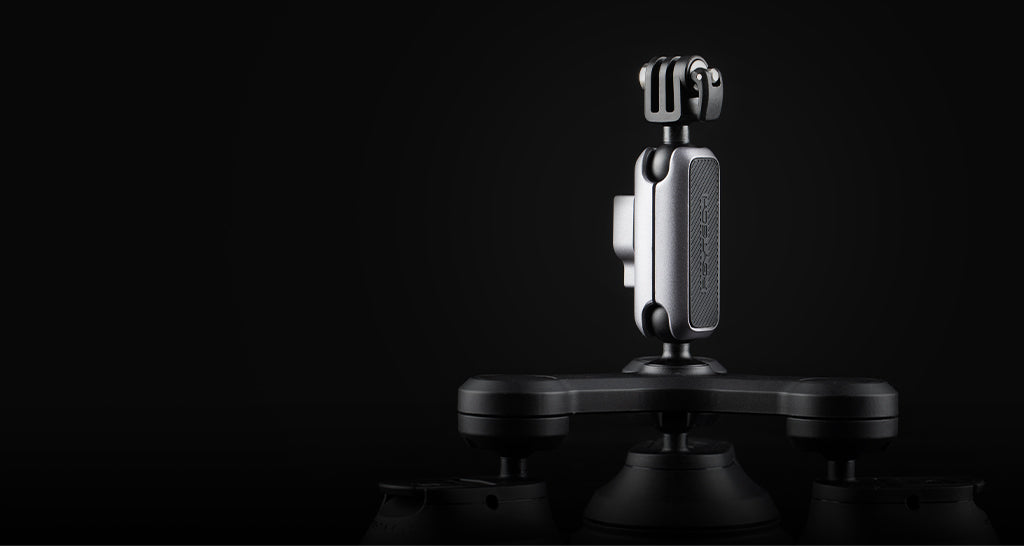 INSTALLATION

First mount one of the suction cups, then adjust the angle of the other two to fix the position.
INSTALLATION OF PGYTECH PIN

MOUNT 1/4'' THREADED BALL HEAD

DETACHMENT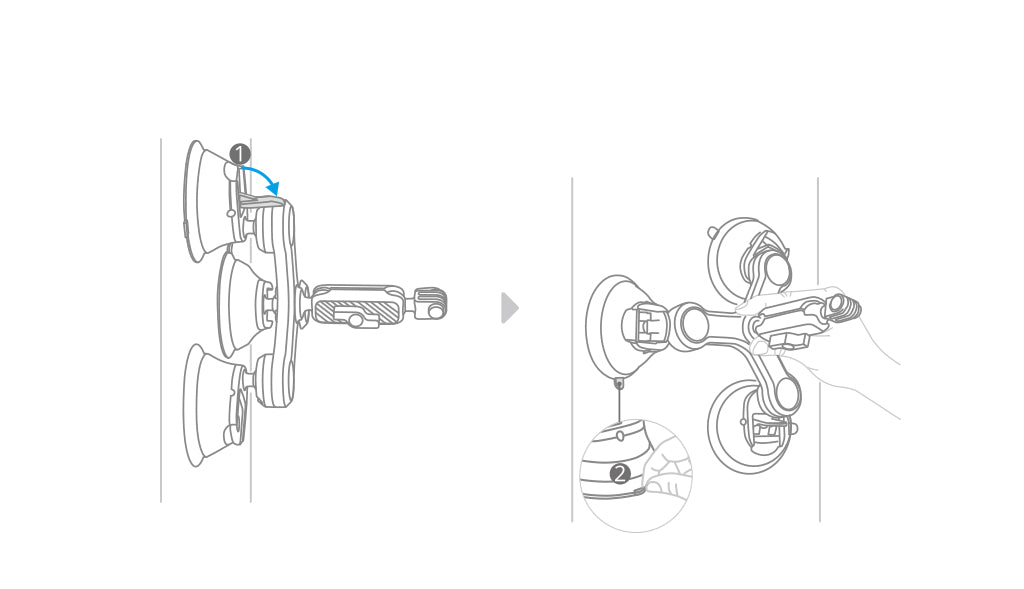 1. Only use on a smooth, flat, regular surface:
Non suitable surfaces:
a. Coated surfaces;
b. Natural marble surfaces;
c. Old tiled surfaces;
d. Breathable wallpaper;
e. Muddy or algae covered surfaces;
f. Unpainted wooden surface;
g. Frosted glass surfaces;
h. Other rough or breathable material surfaces;
2. When using this product to be used on the exterior of vehicles such as automobiles and motorcycles, this product should only be used on even roads. Please make sure that the product is attached to a smooth and even area, and the vehicle's speed is strictly controlled below 80km/h. If conditions permit, it is recommended to use a safety string attached to the product to avoid accidents or loss. The other side of the string can be tied to a fixed object.
3. Not recommended for surfing, skiing or other high impact sports. This product is only suitable for non-impact activities.
Recommended ambient operating temperature range:-10℃-40℃;
When not in use,please do not engage the buckle to prevent damage to the performance of the action camera suction cup.
Maximum Load 1.5 kg.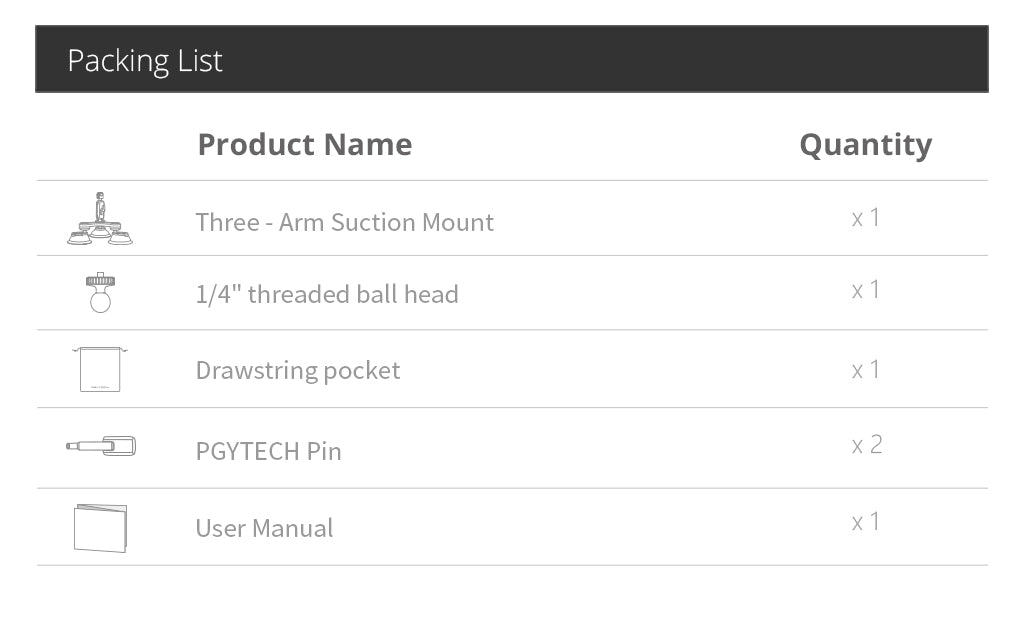 Returns
will be accepted for unopened Items within 30 days of purchase and 15 days on products determined to be faulty at time of manufacture (Determined by DJI)
. Returned merchandise can be exchanged for identical replacements or a refund of the purchase price. Merchandise cannot be returned if it has been damaged as a result of improper use or accident. Please contact us via our Contact Us for an RMA number prior to shipping your product(s) to us. Products sent to our office without an RMA number will be sent back to the shipper with shipping charges to be collected. Please Note Enterprise Drones are subject to return / exchange directly to DJI under Warranty.
• Please read the following shipping instructions carefully. Product that arrives damaged in shipment, without an RMA number or without appropriate warranty information, will be, returned to the sender non-repaired. Products, damaged through neglect due to improper packaging or in shipment, will have the warranty voided and will be processed and returned to you non-repaired. Note: An example of improper packaging would be sending a product back in an envelope.
• Only products and quantities authorized through the Return Material Authorization process will be accepted. If your RMA packing list is in error, ie. Wrong product description, wrong model number, wrong capacity please contact DronePoint Customer Support prior to shipment.
• All products require stable and sufficient packing material, needed to protect the product from ESD (Electro Static Discharge) influences and possible damage during transport. Required Packaging Steps:
A. Place item in ESD (Electro Static Discharge) Bag (For electronics only.)
B. Wrap with 2 inches of bubble wrap or non-movable foam cushioning
C. Place in sturdy cardboard box. Do not use chipboard, as it is not strong enough to withstand the rigors of transit. Please make sure the corrugated carton is free from defects and is structurally sound. Note: Returning an item in an envelope, will void the warranty.
D. Please write the Return Material Authorization number on outside packaging, on three sides in bold print.
E. When shipping multiple items, each item must be, packed as above, items must not directly touch each other and cannot move inside the packaging. All products must be, packed in individual anti-static bags and in a sturdy cardboard box. Please utilize original packaging when available. DO NOT USE peanuts or packing material that can shift or settle during transit. Warning: Returning an item in an envelope, will void the warranty.
• Send your product to the address located on our Page. Retain a record of your RMA number and all tracking/shipping numbers for your records. This will allow DronePoint to better serve you with possible inquiries.
• Your Return Material Authorization number must be visible on 3 sides of the box. Any package sent in without an RMA number will be returned to you non-repaired.
• Use a traceable carrier. Use a traceable carrier for transport or a signed for service (i.e., Airborne, Fed Ex, UPS, XpressPost, etc.) with the post office (Canadian customers only) as they provide you with a tracking number and proof of delivery. The cost of sending an item to our service center for warranty service, is paid by the customer. DronePoint pays for the return shipment. If upon arrival your products are out of warranty the shipment will be returned to you at YOUR COST.