dron kit
Are you looking for a high-ended and smart-featured drone to make its operation more efficient? You shouldn't miss the chance to have AVATA Combo as it contains everything you want from the drones. It is the latest launch in our drone stock announced on August 23, 2022, with a view to making drone operation more fruitful, comfortable, accurate, and efficient. Let's know what's there in this exciting combo pack to make your drone more ethereal and advanced! Your long stood wait has now come to an end with this AVATA combo pack because it includes, Flight battery: The battery is made with extended life so that your drone can keep flying smartly for an extended time. DJI AVATA propellers: The AVATA propellers are also designed with extensive propulsion methods to make your aircraft efficient at flying, and you can get more perfection in the recording. DJI AVATA Adapter: As you know the importance of an accurate adapter, it often becomes hard to find the right one immediately after buying the drone and its battery. That is why this combo offers an adapter so that you can start its efficient operation right from your purchase. DJI AVATA Gimbal Protector: Now, protecting the drone and aircraft will be easier and more convenient with the AVATA Gimbal protector. It will keep a protective shield against dirt, dust, water, and other adverse elements efficiently and let your aircraft have an amazing and uninterrupted flight. Screws and screwdriver: This combo pack includes 4 screws and a screwdriver to easily attach accessories. You don't need to bother with buying the screws for attachment while having this combo pack at all. Motion Controller: You can efficiently control the motion of your aircraft during the flight with the efficient motion controller available in the DJI AVATA combo. Goggles and their accessories: The combo pack also includes goggles which are available in two pairs. Thus, you can see the aircraft at a height without being bothered by the sun or any other vision interruptions. The accessories include Battery, Headband, Power Cable, Duel Band Antenna, USB Cable, etc., only for goggles. These goggles are featured with high-ended features and advanced specifications. Get AVATA from our latest drone collection today and explore the impeccable use of drones with us. You can also Buy online mini 2 fly more kit from here. Explore now!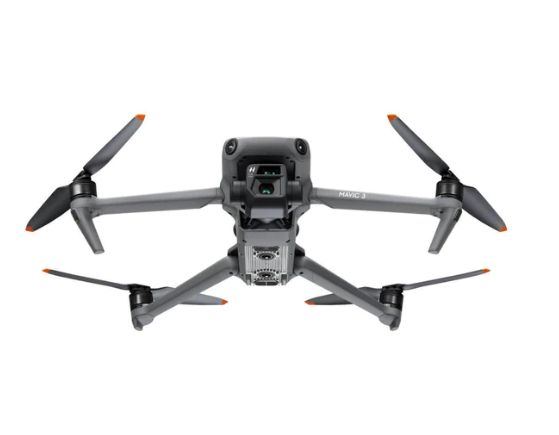 DJI Mavic 3 cine premium combo
Drone fans love to explore the updated collection of drones that can extend the experience with the device. This time, MAVIC 3 Premium Combo is launched and available with us, which will surely fulfill all your expectations. It's rolling out with a bunch of accessories to extend the functioning of drones. This article will illustrate how this MAVIC 3 Combo will give you the best of expectations. Let's check it out! Held off jumping from one drone to another due to more advanced features, this combo pack will keep your drone efficient for years without any interruption or inadequacy. Here's why! Announcement: It has been almost a year since the MAVIC 3 was launched, and from 4th November 2021 till today, many new editions have been made. You must know that MAVIC 3 is one of the high technology supported drone cameras that is made to upgrade the drone industry and take it to the peak. The reason behind the incorporation of newer technologies is to add newer specifications as the drone users prefer while using the drones and make them more comfortable to handle. The combo pack is launched with an aim to provide all in one pack so that people can use authentic and appropriate accessories and ensure longer shelf life for the drones. That is why the announcement of this DJI Mavic 3 cine premium combo is itself an incredible thing to revolutionize the drone industry. The combo package: As said above, the combo pack is announced to make drone operation more efficient and convenient to use; it contains everything important to operate drones. For instance, if you buy this combo pack, you will get an aircraft, propellers, gimbal protector, cable, and everything else. You don't need to roam around for authentic accessories or use accessories not appropriate to DJI drones. The efficient features: This DJI Mavic 3 cine premium combo comes with updated features that will extend your expectations. For example, it gives extended battery life, folding and unfolding features without propellers, easy handling weight that is 895g, diagonal length, advanced return home feature, DJI Pro RC with a brighter display, and many more. All these are designed to make your operation more efficient without any inconvenience. The price: One of the most attractive things about this combo pack is the price. This package with all these accessories is available only at $6528 CAD, which is worth everything you are getting. Also, you can get 12 and 24-months of care refresh with 2 and 3-time replacements, respectively. You can choose the one option for care refreshment that suits your particular preferences. Get this exclusive collection for the MAVIC3 Combo pack today. Order now and get a prior booking!